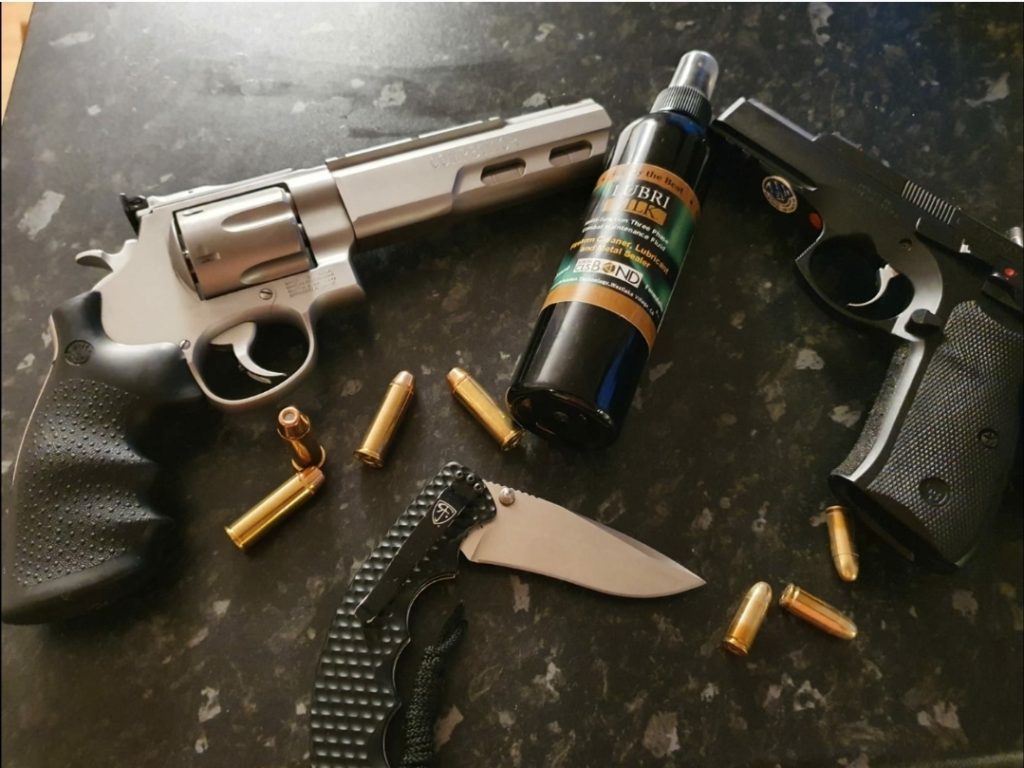 Accuracy
Effortlessly Smooth
Efficiency
Durability
Biodegradability
Ease and Effectiveness of             Maintenance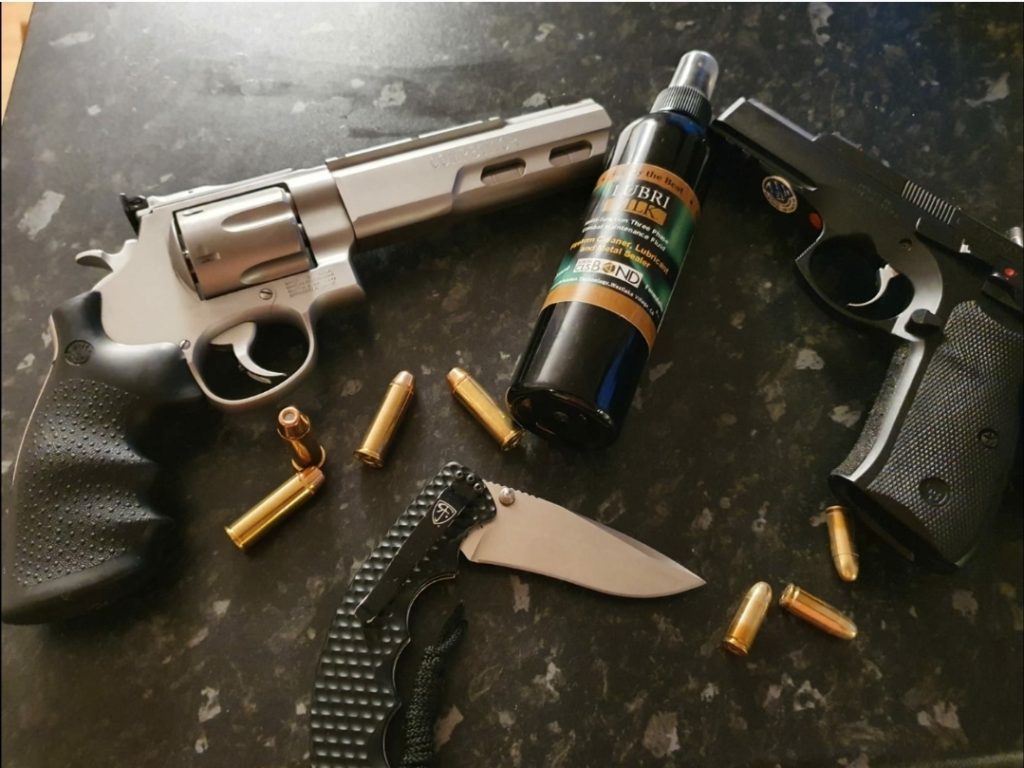 Accuracy
Effortlessly 
     Smooth
Efficiency
Durability
Biodegradability
Ease and
     Effectiveness
     of  Maintenance
LubriSilk® Firearm Cleaner Lubricant & Metal Sealer
Effortlessly Smooth Reliability
Patented Boron-CLS-Bond® technology, originating at the US Department of Energy, creates an extremely low friction barrier chemically integrated into all metal parts. This technology seals the parts against corrosion and reduces wear (85% less) while dropping metal-on-metal friction by 90%.
This product will become your weapon's best friend. FTC's, FTF's and FTE's will disappear. Reliability will soar, allowing the open end to stay pointed down range much longer.
Efficiency, Accuracy and Durability
Muzzle velocity will increase 10 to 15%, increasing the more the product is used. 90% less friction means much less heat and in Military Standard HD weapons – the elimination of "hot rounds" and "cook offs." Generally, this product extends barrel life by ~150% more rounds and keeps the action working like a fine Swiss watch well past the weapon's expected reliable service life. Our objective: make sure this weapon is always a fine firearm and a club only under extreme duress.
Ease and Effectiveness of Maintenance
After proper application, the sealed surfaces will be essentially dry. GSR and "Area of Operations crud" will not adhere to "lube goo" because there will not be any. The modified dry metal surfaces will naturally repel GSR and "crud," making your task of cleaning and securing your firearm less and less work every duty cycle.
Biodegradability
This will make your command environmentally compliant, and your opponent feel better for a millisecond.
Boron-CLS-Bond®
won the coveted Research and Development "Top 100 Discoveries" and "Top 100 Product Awards. This technology is the first lubricating product to achieve compliance, verification and validation by the International Standards Organization; ISO